William P Gannon, President
Email: wpgannon@directcremationcompany.com
---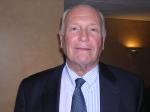 Thomas J. Brick, M.B.I.E., Licensed Funeral Director
Email: tjbrick@directcremationcompany.com

Tom is a N.Y.S. Licensed Funeral Director and Embalmer. He received his license in 1971. Tom is a a graduate of St. Bonaventure University and a member of the Catholic Cemetery Guild. He is the Past President of the North American Div. of the British Institute of Embalmers. For 25 years Tom was the manager of Rollins Funeral Home in Port Washington, N.Y. and owner for 20 years of Edward F. Brick & Sons. As a skilled trade embalmer,Tom has written technical articles that have been published in many of the funeral industry trade publications and is the author of " A Brief History Of Trade Embalming Practice In New York City 1945-1980." Tom has been associated with Direct Cremation Company, Ltd. since 1971 and became a staff member in 2009.
---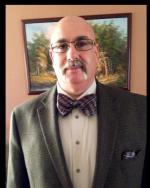 Steven M. Baxter,M.B.I.E., New York & New Jersey Licensed Funeral Director
Email: smbaxter@directcremationcompany.com
Toll Free Phone: (800) 649-5050
Office Phone: (212) 532-1870
Mobile Phone: (917) 273-2097

Steven attended St. Johns University and graduated in 1990 from American Academy- McAllister Institute of Funeral Service where he received his Associates Degree.
He obtained his funeral directors license in New York in 1991 and his New Jersey license in 2009. Starting out as a Trade Embalmer in the early 1990's, Steven's focus was the presentation of the deceased to their loved ones for final viewing. His passion for embalming along with trade experience allowed him to service high-volume funeral homes in the New York & New Jersey area. Steve has done extensive work in restorative arts, along with embalming trauma cases. He has assisted families with arranging funerals, planning visitations, services, and repatriation of their loved ones for burial overseas. Steve has served as a member of DMORT, the Department of Health and Human Services-Division of the National Disaster Medical Services. Steve and his wife reside in New Jersey with their twin sons. He is an avid Notre Dame, Navy & Jets fan, an officer in Bergen 32 Ancient Order of Hibernians and a supporter of the Wounded Warrior Project. Steven is a member of the New York State Funeral Directors Association, New Jersey State Funeral Directors Association, American Society of Embalmers, The British Institute of Embalmers, Knights of Columbus, The County Leitrim Society of New York, Bergen 32-Fr. Solanus Casey Ancient Order of Hibernians, The Society of the Friendly Sons of St. Patrick in The City of New York and has served on the New York State Funeral Directors Association Continuing Education Task Force.